Social media presents a significant opportunity to engage with UC Santa Barbara's constituents, to share our campus story in a meaningful way, and to reinforce our brand. These tools can help.
Avatar
Use of a branded avatar (profile picture) can help social media users recognize an official university account. This use of the UCSB acronym within a social media avatar is outside of the recommended guidelines for the secondary UCSB tab. However, it is an allowable exception to the recommended guidelines given that lengthier text—such as the full name of the university—will be hard to read at the sizes that avatars are typically displayed in social media, particularly on mobile devices. Please do not use these image files for anything other than social media avatars. If there are other applications that require a similar treatment, please contact brand@ucsb.edu.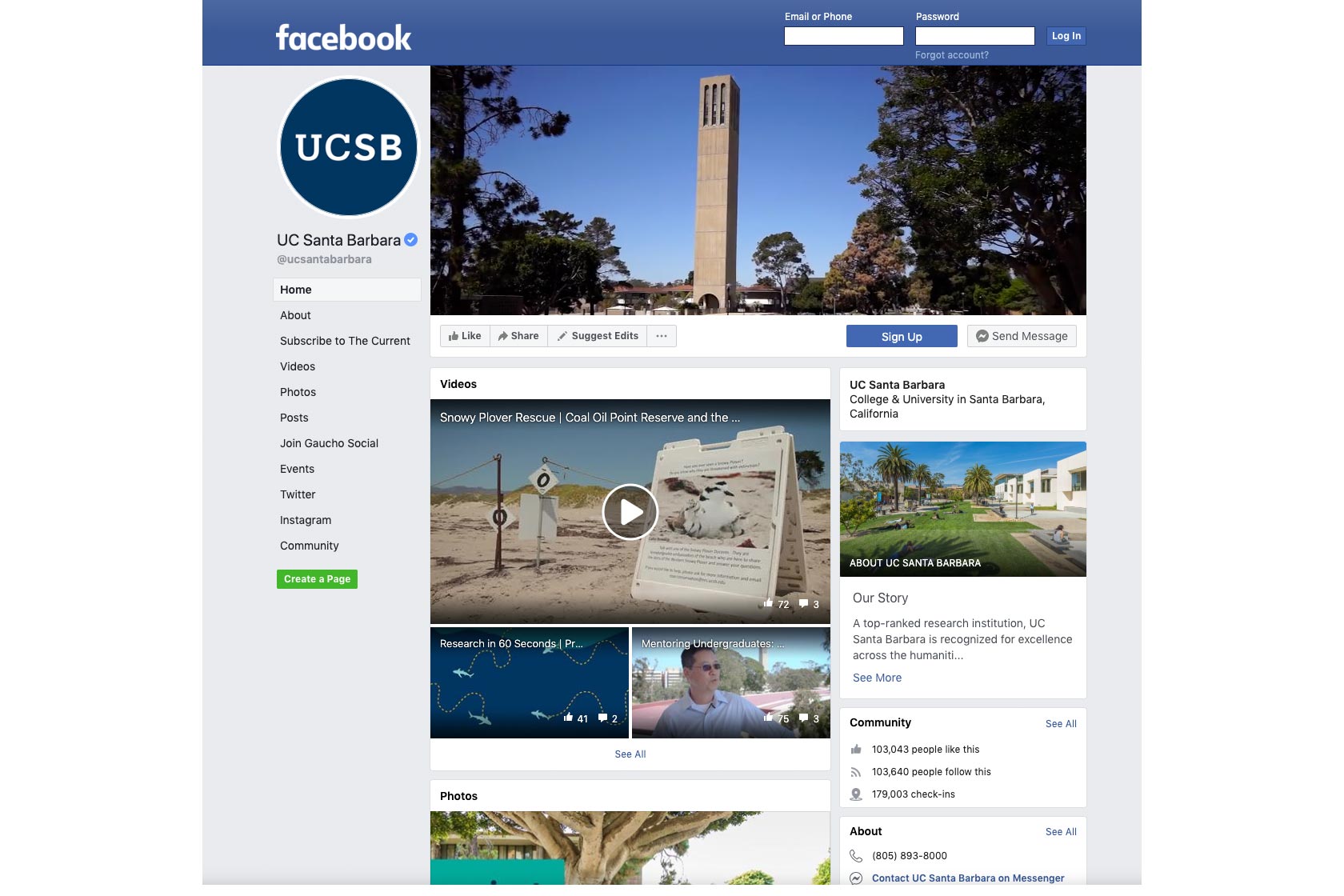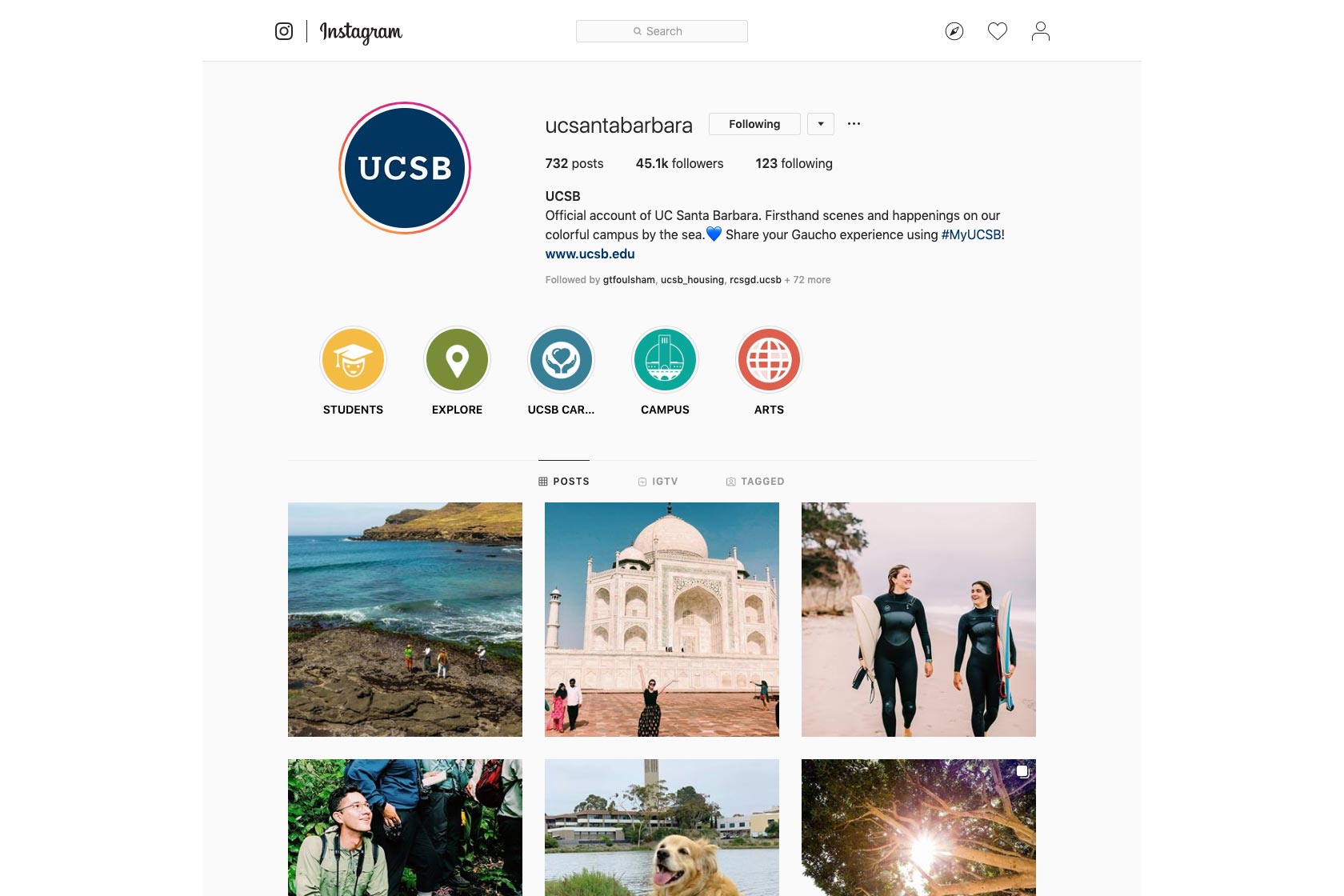 Social Media Templates
Using images is a great way to capture attention in social media. Reflecting the UC Santa Barbara identity in your social posts can also help in capturing attention, particularly among constituents who are familiar with or looking to learn more about the university. So we've designed ready-to-use social media templates that will carry the UC Santa Barbara look & feel wherever they may travel, helping to make your posts more engaging and to reinforce campus pride. Edit the templates in Adobe Illustrator, output in .png or .jpg format, then share away!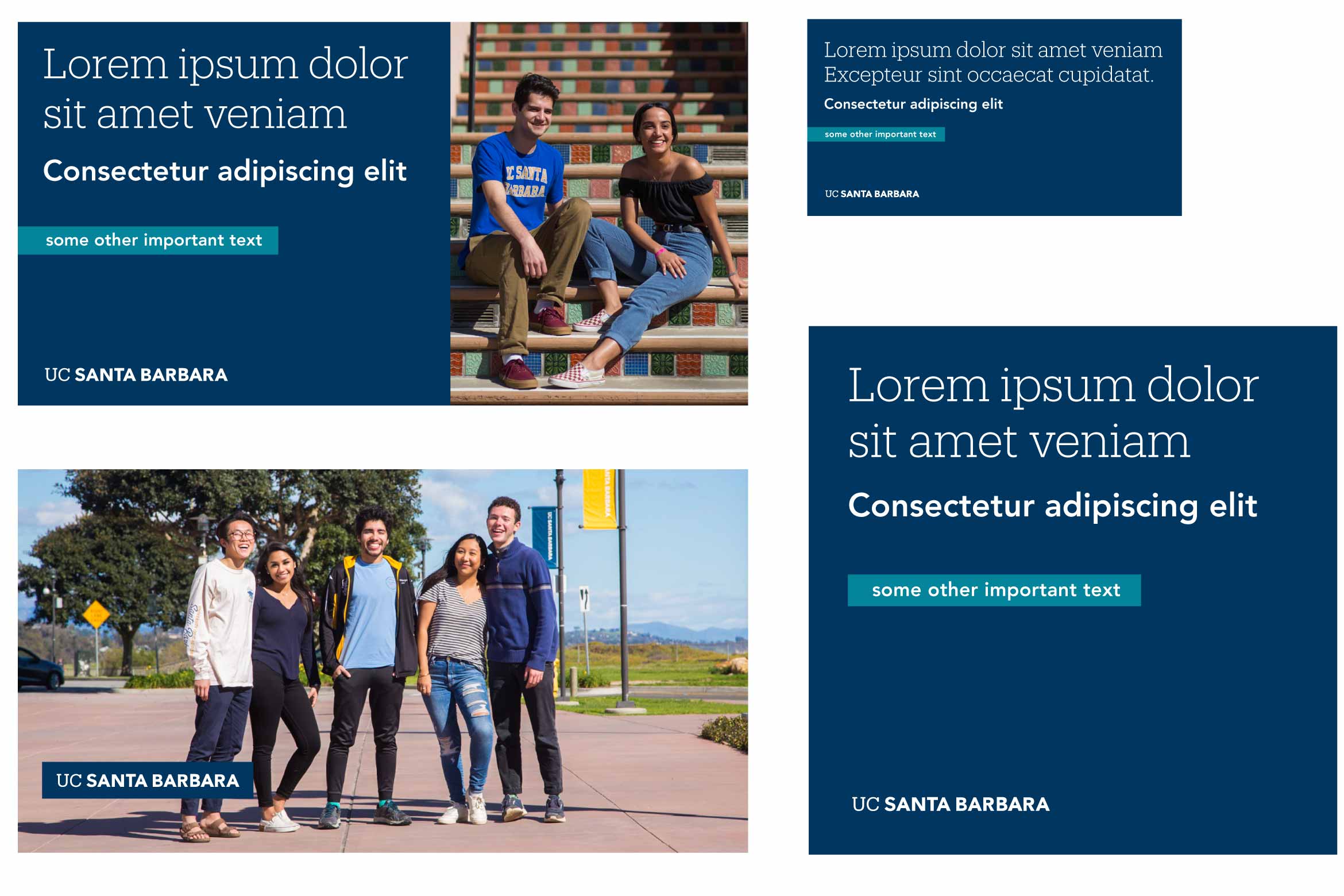 Keep 'em handy
Download the PDF
The guidelines featured on this website represent a subset of the official UC Santa Barbara Identity Guidelines. Download the full set of guidelines for access to additional resources, best practice application examples, and more.