The campus calendar provides a robust one stop shop for finding out what's happening on campus while streamlining event promotion for event planners on campus. By entering your campus event information in the campus calendar, you gain visibility through promotion on campuscalendar.ucsb.edu, and your event will also be considered for promotion on ucsb.edu and news.ucsb.edu (The Current). In addition, we provide tools to promote your events on your own website which can be automated and simplify your workflow.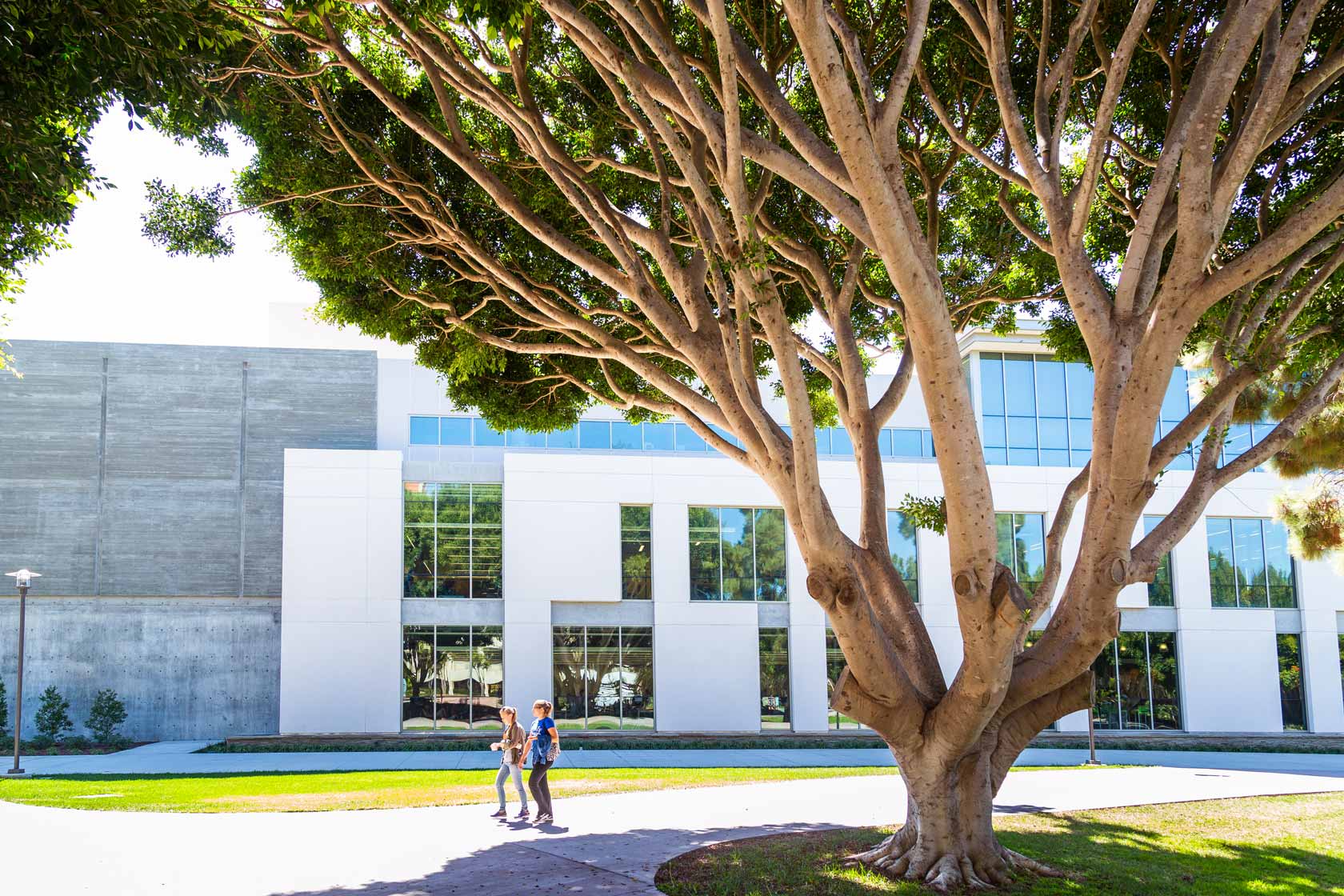 Reach Multiple Audiences
When you enter your event into the campus calendar, you reach multiple audiences at once from students, faculty and staff, to the general public. The calendar is prominently located in the campus experience section of ucsb.edu, and linked to directly from the homepage. Additionally, selected events are promoted to the ucsb.edu homepage events grid, giving them visibility to users around the world including a largely prospective student audience. Selected events are also featured on the Current (news.ucsb.edu) and in the Current eNews newsletter, which is delivered 2x a week to campus inboxes.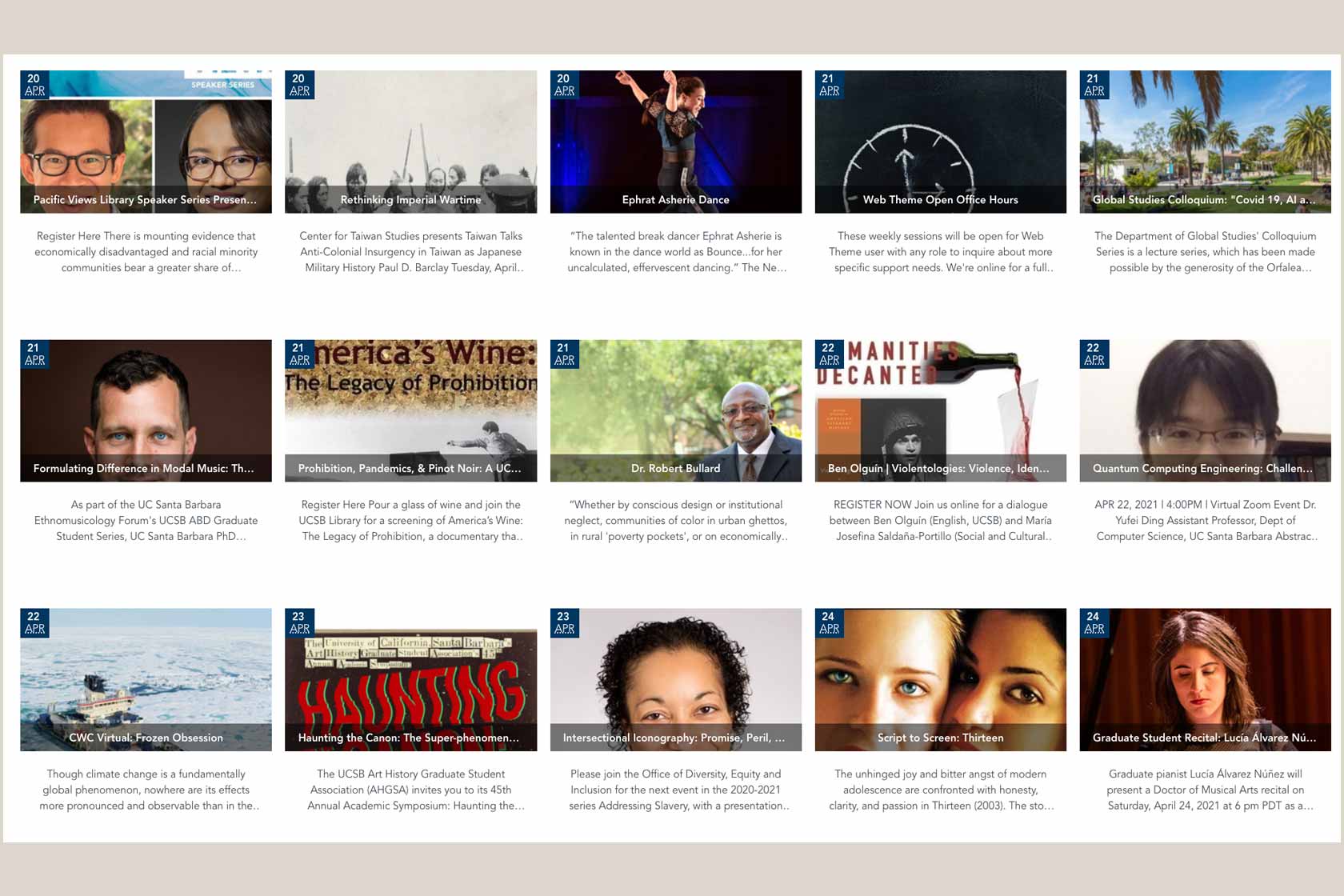 Promote Your Event
The campus calendar produces branded landing pages with rich descriptions that help bring your events to life and drive attendance. You can also use pre-made widgets to easily add your events to your own website. With built-in comprehensive filtering, you can feature events from a single department or any number of departments, or filter by topic or many other ways. The widgets are designed in several layouts for flexibility and are plug and play with our UCSB Web-Theme so you can get up and running in minutes.
Enter in One Place, Promote in Many Places
Enter your event and instantly publish to multiple different websites with widgets or custom API.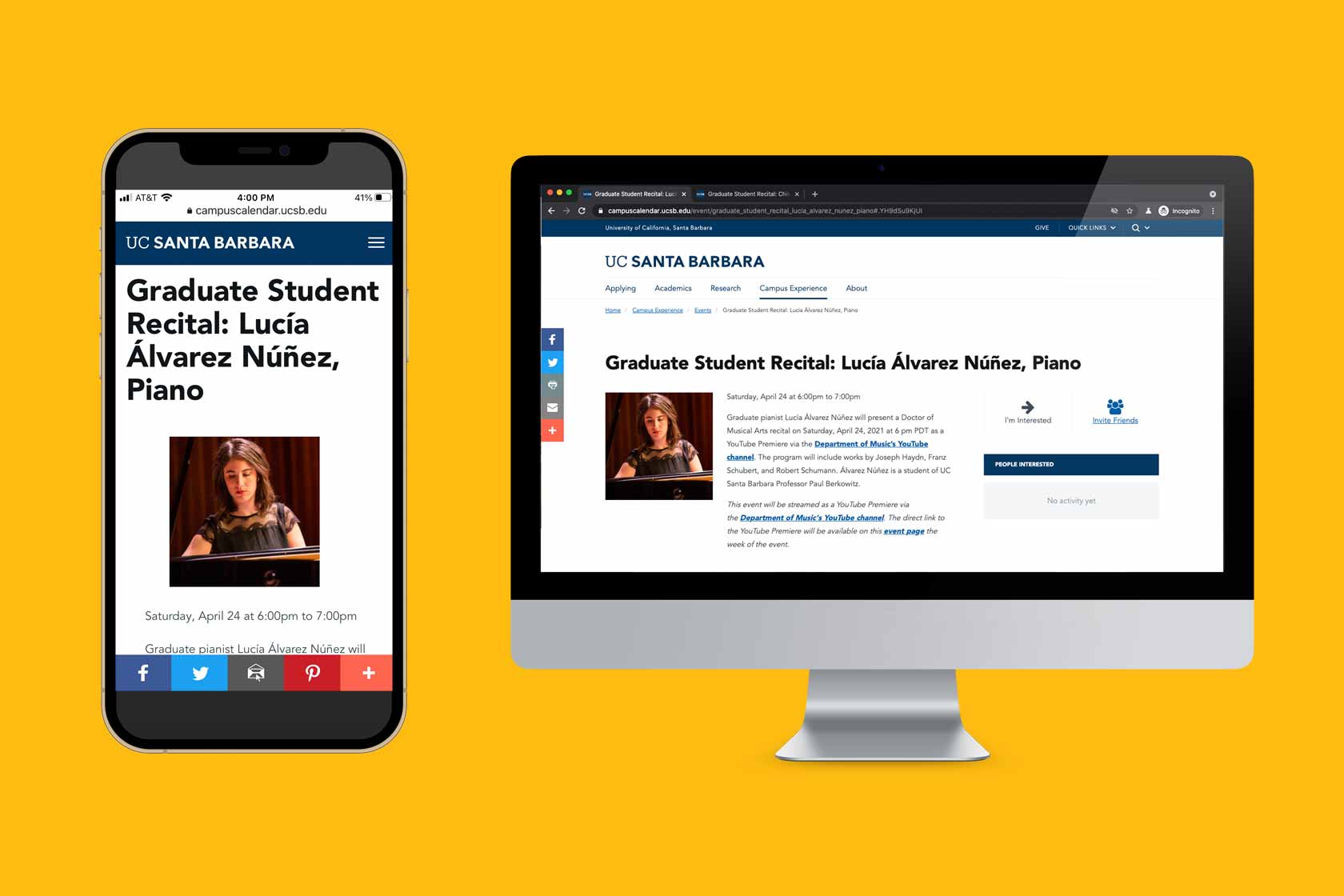 Create a Consistent User Experience
Event landing pages are on brand and provide an excellent user experience, starting with a clean design and allowing you to edit page content with HTML styling to make sure your important details are highlighted. The calendar is also responsive so it looks good on every device.
Add Events with Ease
With a robust and elegant content management system, the campus calendar makes entering event info a breeze. You can add events one at a time, or use a CSV file to upload all of your events at once. Editing event details is super simple and the changes are reflected immediately to the calendar and all widgets.
Ready to Get Started?
You're only an email away. Contact us to get your account set up. Let us know which department you want to add events for.